Featured Work For This Month
A special look at a museum quality work of art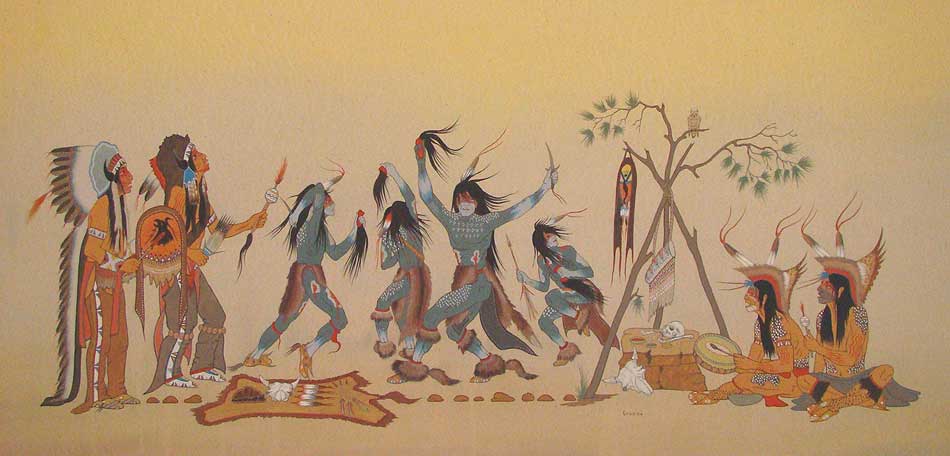 This month's featured work is an original tempera painting on board by the late Potawatomi
artist and educator, Woodrow Wilson Crumbo (b. 1912, d. 1989). This painting is titled
"Scalp Dance" and is a monumental, museum-quality painting. It features eight figures and
an alter. The painting measures 32.5" x 15.5" sight, and 44.5" x 28.5" framed, in archival
materials. It is in excellent condition, with tiny spotting. The painting is signed in the
lower left-center. This painting dates to 1936. It was formerly in a museum collection. The
painting is being offered for $40,000. Buyer would pay for crating, shipping and insurance
with carrier of choice. Status update - THIS PAINTING HAS BEEN SOLD.



This site is copyright 2016, The Blue Deer Gallery. All rights reserved.